The Westin Verasa Napa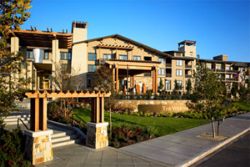 The Westin Verasa Napa
Nestled on the banks of the Napa River, in the heart of North America's premiere wine growing region, The Westin Verasa Napa is a serene, relaxing haven seamlessly blended with natural beauty and rich cultural heritage. At The Westin Verasa Napa, each of the stylish suites encourages guests to unwind with soft Heavenly® Beds and inspiring views of historic downtown or the Napa River.
The Westin Verasa Napa
...

Serving discerning travelers for more than 40 years JourneseSM embodies the promise of a memorable vacation experience, with fine travel made easy through our knowledgeable Destination Specialists.
Every vacation is backed by our world-class concierge service and can be completed with upscale amenities, all classes of air service, including first-class and exquisite experiences including private options, ranging from helicopter excursions to romantic dinner cruises. We p
...