Western Galapagos Cruise + Quito
on La Pinta

Western Galapagos Cruise + Quito
You'll love the city-center location of our luxury hotel in Quito - and sightseeing with our expert guide! Then embark on our extended 6-night cruise all the way to the Western edge of the Galapagos archipelago. Enjoy your Upper Deck outside cabin aboard the newly-renovated La Pinta and a complete program of shore landings with our expert naturalists.
Safari, Animals, and Wildlife
Having survived World War II in Poland, my friend and mentor Alexander Harris founded General Tours in 1947 with the conviction that travel could build bridges of cross-cultural understanding. Since our first-of-its-kind tours to the Soviet Union in 1955 we've remained at the forefront of international travel, helping culturally inquisitive Americans explore 85 far-flung destinations on all seven continents.
Thus, for 74 years, our company … first known as General Tours and now as Ale
...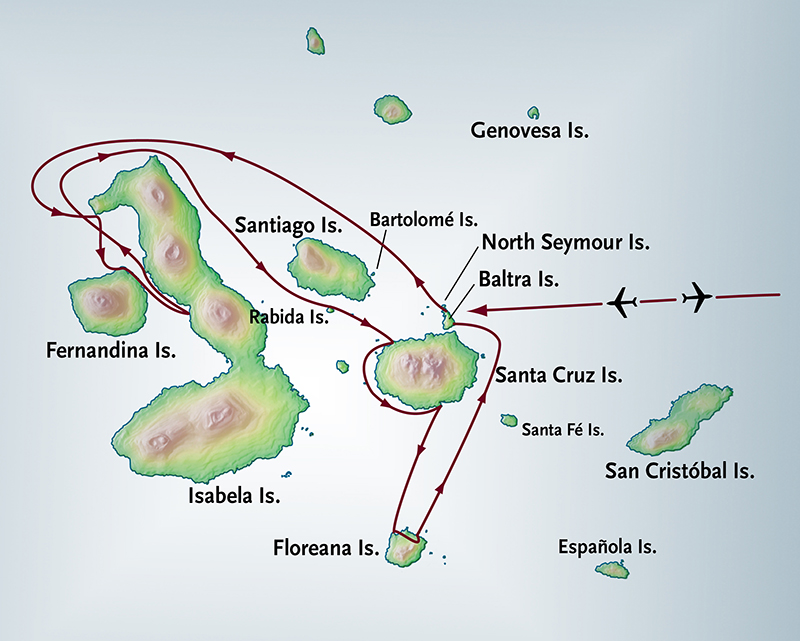 Day
Destination
1
Welcome to Quito
2
Discover Quito's Colonial splendor
3
Fly to the Galapagos Islands
4
Isabela and Fernandina Islands
5
Two Landings on Isabela Island
6
Rabida and Santa Cruz Islands
7
Charles Darwin Research Center and the Santa Cruz Highlands
8
Morning and Afternoon Excursions on Floreana Island
9
Fly to Guayaquil or Quito
10
Farewell, Ecuador