The Big Five Safari in Kenya

The Big Five Safari in Kenya
Our luxury game safari takes you from the shadow of Kilimanjaro and the Mt. Kenya highlands into the most abundant wildlife habitat on Earth.
National Parks and Preserves
Safari, Animals, and Wildlife
Having survived World War II in Poland, my friend and mentor Alexander Harris founded General Tours in 1947 with the conviction that travel could build bridges of cross-cultural understanding. Since our first-of-its-kind tours to the Soviet Union in 1955 we've remained at the forefront of international travel, helping culturally inquisitive Americans explore 85 far-flung destinations on all seven continents.
Thus, for 74 years, our company … first known as General Tours and now as Ale
...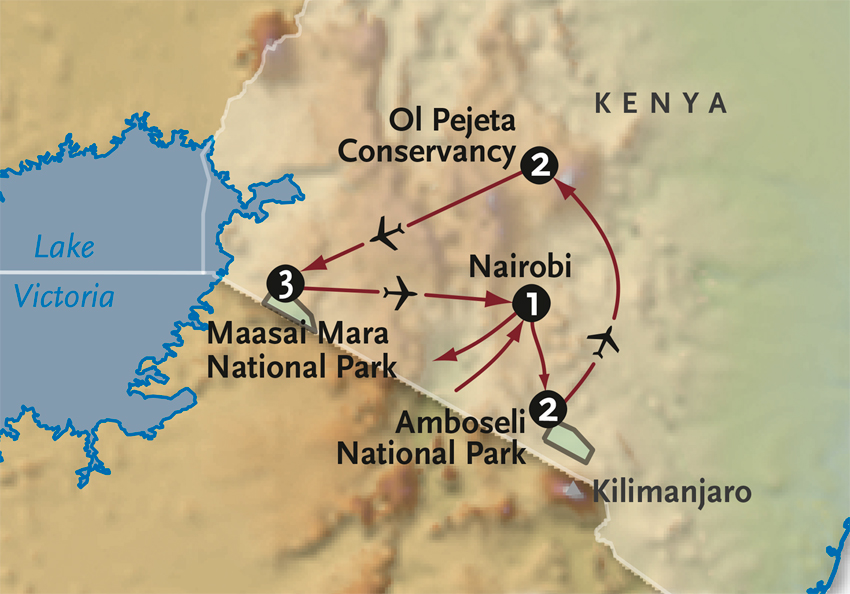 Day
Destination
1
Welcome to Nairobi , Kenya
2
Into the Shadow of Kilimanjaro
3
On Safari at Amboseli
4
Ol Pejeta Private Conservancy
5
Private Morning + Afternoon Game Drives
6
Fly into the Maasai Mara
7
Maasai Mara Game Reserve
8
Another Day on Safari in the Maasai Mara
9
Out of Africa...